Business Functions Limited is a software development and consulting company focused on the needs of financial planners and analysts.

John and his small staff are 100% dedicated to developing Business Functions and providing model building and consulting services to clients. The two activities work hand in hand to develop both good software and good modelling practise.

The products, as you can see, are aimed at providing sets of tools to help the financial modeller do more.

All our products were born out of real need: the broad concept behind the main product, Business Functions, has been in use for over 10 years. But we are constantly using at new ways to leverage our experise both in Excel and of course our library - new research initiatives include getting VBA and BF to work more closely together, publishing the modelling techniques we have encountered, porting BF to other platforms and increasing useability.

BF's strength is that it is mostly written in the high performance language C++, and it also introduces a new way of generating financial projections based on the use of functions.

The key industry areas of expertise are large capital projects, in particular real estate and natural resources, but we have experience in product sales and financial environents too.

PHONE (UK): 020 8638 8518
About The Principal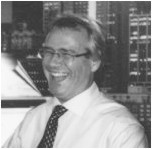 John Drummond was Head of Business Planning and Appraisal for Europe's largest office development, Canary Wharf, for 10 years.

Previously he worked as an investment executive at UK venture capitalists 3i,and a Petroleum Engineer and Planner for Australia's BHP Billiton.

He has worked on long-term assignments for Shell Marine, Schlumberger, Coopers and Lybrand Deloitte, BP Amoco, Consolidated Gold Fields and Citibank.

An MBA from London Business School, he also has an Meng in Petroleum Engineering and a BSc in Mining Engineering.
Get in Touch

We are based in London at:
Business Functions Ltd
189 Prospect Rd
Woodford Green
ESSEX
IG8 7NF
London, United Kingdom
Tel: 020 8638 8518

Business Functions Ltd, London, UK Website Design:
Webpure